Welcome to our page. Browse through our services & book a treatment with our booking button If you have any questions, please phone us directly at 823-7974 or text 021 168 5025. Our PERMANENT MAKEUP CLINIC offer female and male cosmetic tattooing for eyebrows, eyeliner, lips, beauty spots and scalp micropigmentation. (see our website for more info or book a consultation) Plus Lash extensions - Party lashes, Natural Individual Lashes, Dramatic Russian.https://permanentmakeupclinic.co.nz/index.html Our BEAUTY CLINIC offers a full range of BEAUTY services that includes: * Facials - Facials using the revolutionary Theravine Skin Care * Waxing (top to bottom) * Brow & lash tinting * Spray Tanning * Lash Lifting & perm * Spa Manicure and Pedicures * Acrylic & Gel Nail Enhancements and nail art Our Nail Technicians offer help beyond a pedicure, with corns and cracked heels. Help with split and layering nails or fixing a torn nail to ensure healthy nails. Weddings, ball or party Makeup packages including hair updo. Pamper parties for girls and women. Skincare: TheraVine™ The discovery that oligomeric proanthocyanidins (the anti-oxidants found in grape derivatives) are 50 times the strength of Vitamin E and 20 times the strength of Vitamin C with regards to their levels of anti-oxidants, was one of the biggest inspirations to use these gems from nature. Containing such powerful anti-oxidants fused with the latest scientific actives, TheraVine™ was destined to become a world-class ultra-active, result driven health and skincare range exceeding all expectations in the health and skincare industry.
Mellie
Salon Owner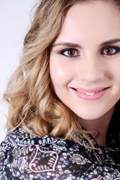 A certified NZQA Beauty Cosmetician with ITEC, CIBTAC & CIDESCO international qualifications & a Nail Professional with Creative Nail Design Int. Trained & certified Cosmetic Tattooist (Micropigmentation) Auck. NZ. Certified Eye Lash Extensions Artist. Being a perfectionist she brings that precise attention to detail to every aspect of her treatments, be it tattooing on a client's face or adding a single eyelash or removing faint hair after waxing. Her first love - All things nails.
Carolyn
Beauty, Body and Spa Cosmotologist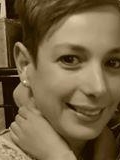 Senior Cosmetologist that specializes in massage with reflexology as her favourite. Passionate about skin and helping all women and men to have the best skin they were born with. She believes that waxing for men and woman should not be a painful experience and takes extra care to make the whole waxing routine painless.
Gerda
Clinic Manager & Nail Technician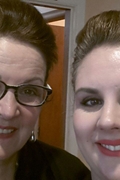 A visit spent with Gerda will make you walk out with happiness in your heart and a smile on your dial. Specialising in troubled toe and finger nails. Known as the Toe Nail fixer, no toenail is ever too bad for her to fix. Trained Nail Technician with Nz Nail Academy and Creative Nail Design Ltd. Acrylic, hard gel, dip acrylic, Shellac, nail art. Salon Manager and Accounts Clerk, she shares her time between managing the salon and fixing nails.
MellieG Beauty & Permanent Makeup Clinic
119 Shakespeare Street, Leamington, Cambridge
(07) 823 7974
Monday

Tuesday

Wednesday

Thursday

Friday

Saturday

9:00am - 5:00pm

9:00am - 7:00pm

9:00am - 7:00pm

9:00am - 7:00pm

9:00am - 5:00pm

9:00am - 1:00pm