Welcome to our page. Browse through our services & book a treatment with our booking button If you have any questions, please phone us directly at 823-7974 or text 021 168 5025. PERMANENT MAKEUP CLINIC offer female and male cosmetic tattooing for eyebrows, eyeliner, lips, beauty spots . (see our website for more info or book a consultation) LASH EXTENTIONS - Party lashes, Natural Individual Lashes, Dramatic. Infills (maintenance) on a regular basis keep them looking neat and full. Our BEAUTY CLINIC offers a full range of BEAUTY services that includes: * Facials - Facials using the revolutionary Theravine Skin Care * Waxing (face and body) Brazilians - most affordable maintenance packages * Brow & lash tinting * Lash Lifting & perm * Lash Enhancements * Spray Tanning Concession cards with 4 plus one free * Spa Manicure and Pedicures * Acrylic & Gel Nail Enhancements * Simple to advanced nail art Our clinic only uses genuine reputable products like CND Shellac gel polish, Gellish Acrylic Dip, Gellish Poly Gel and hard gel. Caron wax is of the highest quality for sensitive skin plus strong enough for thick and little white hairs Our Nail Technicians offer help beyond a pedicure, with corns and cracked heels. Help with split and layering nails or fixing a torn nail to ensure healthy nails. Using Elim Spa Products. Our Medi Heel Callus Removal is perfect for dry cracked heel problems. ------------------ Weddings, ball or party Makeup packages including hair updo. Pamper parties for girls and women. Gift vouchers are wrapped in a gift box with choclates and a card - Really a gift! - Delivery can be arranged Skincare: TheraVine™ Containing such powerful anti-oxidants fused with the latest scientific actives, TheraVine™ makes for a fantastic result-driven facial product. Feet: MediHeel range is made to nourish and heal cracked heels. As with all of the products here at Elim, this range is inspired by your body's own wisdom and supported by natural science.
Mellie
Salon Owner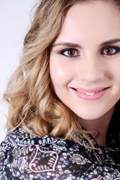 A certified NZQA Body Beauty & Spa Therapist, ITEC, CIBTAC & CIDESCO international qualifications & a Nail Professional with Creative Nail Design Int. Trained & certified Cosmetic Tattooist (Micropigmentation) Auck. NZ. Certified Eye Lash Extensions Artist. Being a perfectionist she brings that precise attention to detail to every aspect of her treatments, be it tattooing on a client's face or adding a single eyelash whilst adding eyelash extensions. Her first love - All things nails.
Carolyn
Beauty Body and Spa Senior Therapist. (Reflexology)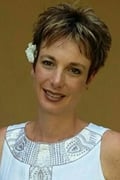 Overseas BA Tech qualified Somatology with CIDESCO international qualifications. Senior Specialized Reflexology Therapist, Aromatherapy , Guided Medication and Reiki practitioner. (Reiki is a Japanese energy technique, non-invasive therapy that is administered by light touch through clothing. ) Highly regarded for her relaxing techniques, professional, passionate and easy to connect she is your first stop in alternative mental and physical pain relief and relaxation.
Gerda
Clinic Manager & Nail Technician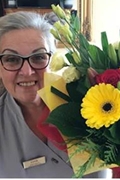 A visit spent with Gerda will make you walk out with happiness in your heart and a smile on your dial. Specialising in troubled toe and finger nails. Known as the Toe Nail fixer, no toenail is ever too bad for her to fix. Trained Nail Technician with Nz Nail Academy and Creative Nail Design Ltd. Acrylic, hard gel, dip acrylic, Shellac, nail art. Salon Manager and Accounts Clerk, she shares her time between managing the salon and fixing nails.
MellieG Beauty & Permanent Makeup Clinic
119 Shakespeare Street, Leamington, Cambridge
(07) 823 7974
Monday

Tuesday

Wednesday

Thursday

Friday

Saturday

9:00am - 5:00pm

9:00am - 7:00pm

9:00am - 7:00pm

9:00am - 7:00pm

9:00am - 5:00pm

9:00am - 1:00pm
Permanent Makeup Clinic - Mobile only
0211685025
Monday

Tuesday

Wednesday

Thursday

Friday

9:00am - 5:00pm

9:00am - 5:00pm

9:00am - 5:00pm

9:00am - 5:00pm

9:00am - 5:00pm