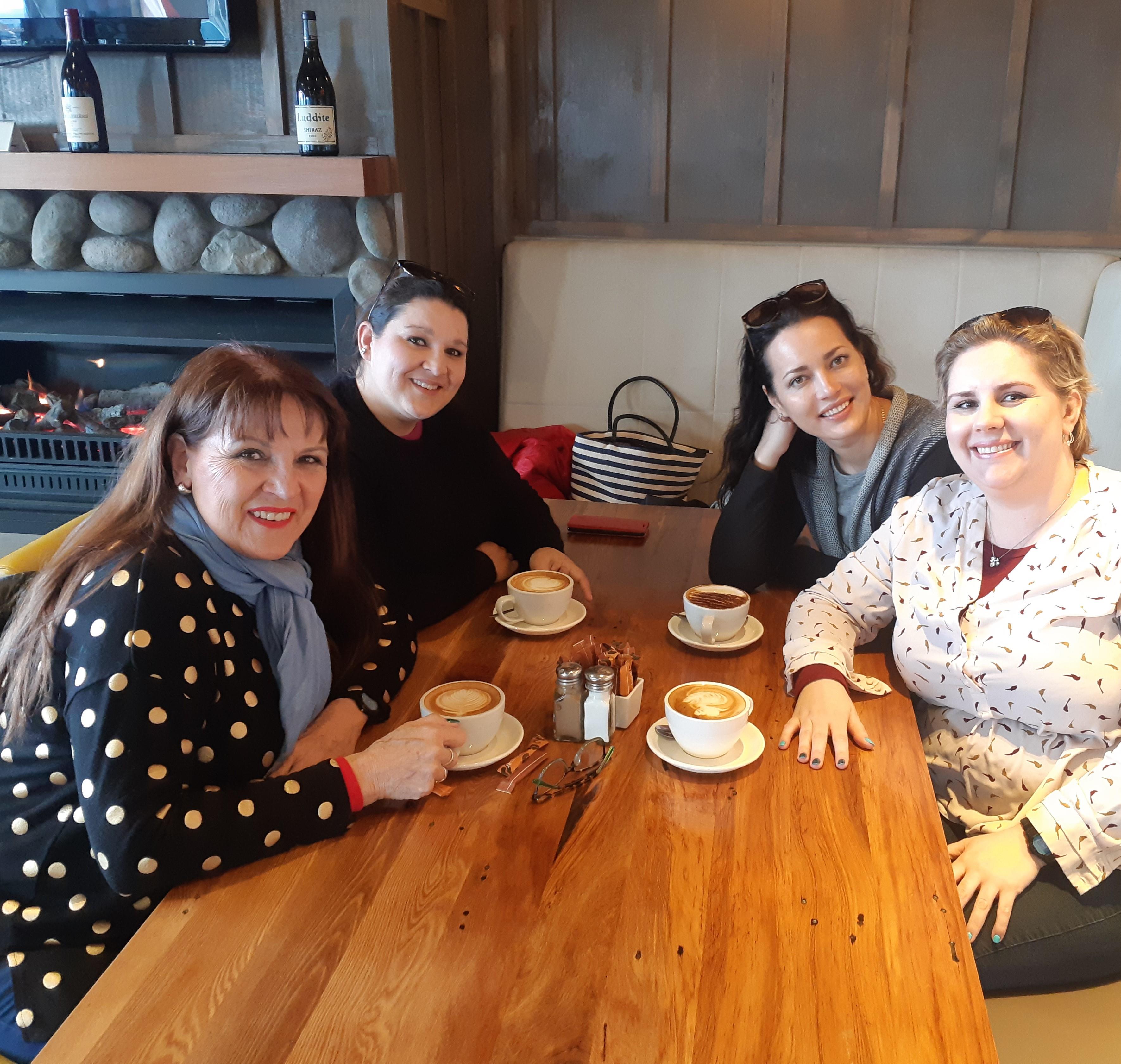 MellieG Beauty Clinic
Here we are, at the end of another year. We are exited to start the next year with vigor. Our Permanent Makeup Clinic still has 20% off on all new cosmetic tattooing - huge savings there. Even greater on colour touchups younger than 3 years. Book a service online with us or if you can't find what you looking for phone 823-7974 or text 021 168 5025. GIFT VOUCHERS is a wonderful way to say "Happy Birthday" or "Thank you" - Ours comes wrapped in a gift box with chocolates. (we can deliver) PERMANENT MAKEUP BEAUTY CLINIC offers cosmetic tattooing for Eyebrows, Eyeliner, Lips, Beauty-spot, Scalp, and Areola. Always book a consultation with any cosmetic tattooing to get behind all the myths and uncertainties. LASH EXTENSIONS - Classic or Dramatic Volume Individual Lash sets. Maintenance Lash Infills on a regular basis keep them looking neat and full. Our BEAUTY CLINIC offers a full range of BEAUTY services that include: * Facials - Facials using machine and the revolutionary Theravine Skin Care range. * Waxing (face and body) Brazilians - most affordable maintenance packages * Anything Brow & Lashes * Spray Tanning * Spa Manicure and Pedicures - the best in town - references available * Acrylic & Gel Nail Enhancements - caring for the natural nail whilst wearing extentions is our priority Our clinic only uses genuine reputable products: Our Medi Heel™ Callus Removal is perfect for dry cracked heel problems. SkinCare range: TheraVine™ and RX Professional - Containing such powerful anti-oxidants fused with the latest scientific actives make for fantastic result-driven facial products. Moroccan Tan Spraytan - Streak-free, No Orange - Long Lasting Colour! Our Nail Technicians offer help beyond a pedicure, with corns and cracked heels. Help with split and delayering nails or fixing a torn nail to ensure strong, healthy nails. ------------------ Weddings, Ball or Party Makeup packages available.
MellieG Beauty Clinic
Melissa

Salon Owner | Cosmetic Tattooist | Beautician| Lash Artist | Nail Professional

A certified NZQA Body Beauty & Spa Therapist, ITEC, CIBTAC & CIDESCO international qualifications Nail Professional with Creative Nail Design Int. Trained & certified Cosmetic Tattooist (Micropigmentation) Auck. NZ. Certified Eye Lash Artist Auck. NZ Being a perfectionist Melissa brings that precise attention to detail to every aspect of her treatments, be it tattooing on a client's face or adding a single eyelash whilst adding eyelash extensions. Her first love - All things nails.

Yana

Beautician | Senior Nail Professional

NZQA certified Beautician Southern Inst Technology, ITEC International. Valarie Nails Russia - Nail Technician. NZ Citpro certified Micro Derma Needling Youth Beauty. Yana is as passionate about skin as she is about nails. A qualified Dentist from Russia, Yana retrained as a Beauty Therapist when she became intolerant of chemicals used in her line of work. Trained in Russia as a Nail Technician with a drive for nail perfection & nail art which all that had a manicure from her is in awe of.

Alex

Massage Therapist

Alex is a Russian trained qualified Oncologist with a passion for helping people with their pain and posture. Physiotherapy was part of his treatment, and he, therefore, offer massage, body alignment/correction as part of his services to the clinic.

Chanel

Reflexologist | Beautician | Skin Specialist | Spray tan Professional

Somatology Dip. Centurion South Africa, ITEC International qualification. Nail Technician NSI Africa. Eyelash Extensions Placecol Institute South Africa. NZ certified Microneedling Youth Beauty NZ. Advanced Spray Tan - Morrocantan certified. Chanel believes her clients come to their happy place at the salon with her in attendance to their every need. A passionate skin and toenail therapist that is consistently looking for solutions for all problems clients present with.
MellieG Beauty Clinic
MellieG Beauty Clinic
MellieG Beauty Clinic Cambridge
119 Shakespeare Street, Leamington, Cambridge
(07) 823 7974
Tuesday

Wednesday

Thursday

Friday

Saturday

9:00am - 7:00pm

9:00am - 7:00pm

9:00am - 7:00pm

9:00am - 5:00pm

9:00am - 1:00pm
Permanent Makeup Beauty Clinic
119 Shakespeare Street, Leamington, Cambridge, Waikato, 3432
Tuesday

Wednesday

Thursday

Friday

Saturday

9:00am - 7:00pm

9:00am - 7:00pm

9:00am - 7:00pm

9:00am - 5:00pm

9:00am - 1:00pm
Permanent Makeup Beauty Clinic -AUCKLAND ONLY
7 Link Crescent, The Link Apartments, no 213, Stanmore Bay, Whangapararoa, Auckland, 0932
021 685025
Saturday

Sunday

10:00am - 5:00pm

10:00am - 5:00pm